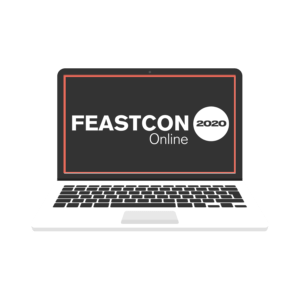 FEAST CONFERENCE IS AN OVERFLOWING EXPERIENCE OF CHANGE AND INSPIRATION.
It has become an instrument for leading people closer to seeing their dreams, for bring people closer to Jesus, for moving people towards being committed to a life of freedom of success. Livestream Plenary Sessions & Masterclasses
Attend different sessions with over 30 classes of a wide selection of topics to choose from!
On-Demand Talks & Workshops
Watch the pre-recorded classes anytime and get a chance to catch up on the live sessions that you missed! Virtual Connect Groups
Connect joyfully with people all over the world! Find people with the same interests and nearby locations!
plus Daily Masses, Worship, raffle draws, and exclusive partner discounts!