New Promise
New Promise
Manila Nov 24 -26, 2023 + SMX Manila
Visayas Dec 2, 2023 + IEC Cebu
Mindanao Jan 20, 2024 + SMX Lanang
North Luzon Feb 4, 2024 +  Baguio Convention Center
FEAST CONFERENCE 2023
FEAST CONFERENCE 2023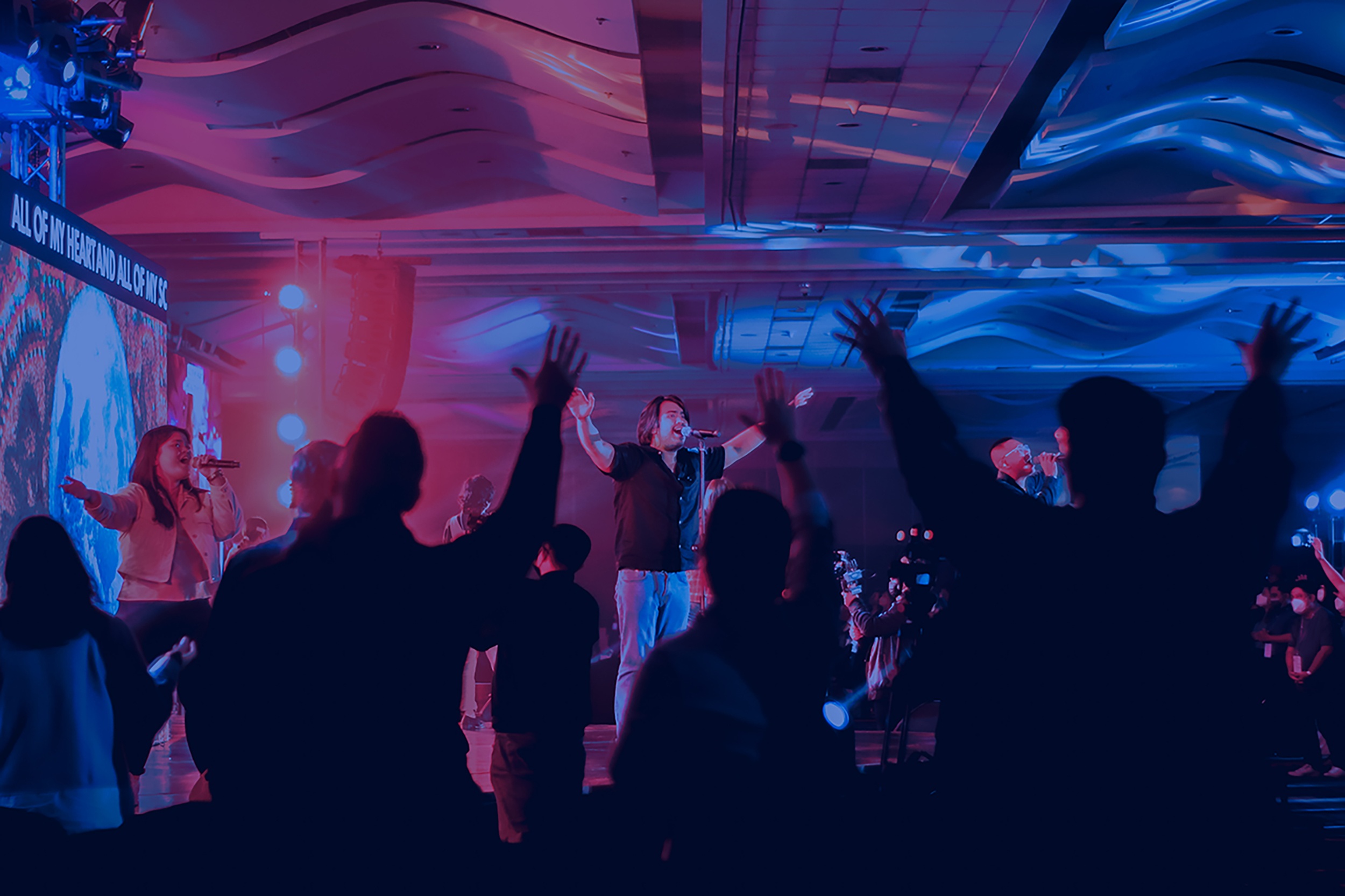 2022 reawakened us back to the reality we all dearly missed. 2023 is encouraging us to take a leap of faith and trust in open doors of promises and opportunities.
With that, it's another Feast Conference coming! And we are excited to celebrate with you once again—in-venue and online!
Our theme this year is New Promise. Many people have trouble believing in the promises of God. To see the fulfillment of God's promises, we need to first believe that we have a God who fulfills His Words no matter what our circumstances may be. In this year's conference, we will learn how to have a lens that sees open doors as gifts from God and opportunities as the path to growth and a more empowered life. God has a promise for each of His children, and every promise of God assures us of hope that He will act, He will do something, and He will be involved.
Come and let the FeastCon experience fill you with joy and hope! Join us at the biggest inspirational learning event of the country!
"Let us hold tightly without wavering to the hope we affirm, for God can be trusted to keep his promise." – Hebrews 10:23
INSIDE THE CONFERENCE
INSIDE THE CONFERENCE
INSPIRATIONAL LEARNING SESSIONS
INSPIRATIONAL LEARNING SESSIONS
Attendees get to have more selections on learning tracks from full sessions to in-depth explorations of so many great topics, all filled with practical and life-changing takeaways.
Daily Holy Masses | Adoration | Plenary Worship | Scheduled Confessions | Counseling and Pray over sessions | Reflect Room
Plenary
Plenary
Our main and general session for everyone at the conference
Masterclasses
Masterclasses
For people who want to immerse themselves in a specific topic that matters most.
Special/ Fast Classes
Special/ Fast Classes
For people who want a quick or more intimate session on a certain topic
FeastCon Panels
FeastCon Panels
Sessions for collaborative learning
Catholic Zones
Catholic Zones
Experience the beauty of the Catholic faith more at the Feast Conference.
Connect Options
Connect Options
But wait, there's more! The conference is about community building. And so, there'll be fellowship, conversations, fun, and entertainment as one Feast family.
Expo Hall
Expo Hall
Go around and engage with our partners, enjoy exclusive freebies, and support local businesses
Feast Lounge
Feast Lounge
Hang out with fellow Feasters, get to know our Feast Builders and leaders, or simply get to know more about the Feast.
BUY TICKETS NOW!
BUY TICKETS NOW!
THE EXPERIENCE
THE EXPERIENCE